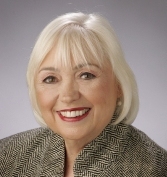 Many of you might think that in a Caregiving/Care Management agency we are somehow hardened by the experience of death as it meets our clients. But, after 25 years of serving clients, we have found that every client brings a new experience of life to those of us that have the honor to be with someone on this very last journey.
We have a secure way of sharing among staff the story of a client who has passed on from this life. I recently heard a story of a gentleman who died and how his life work really touched so many today and will for years to come. I also heard of his passions and interests in life and how his wife will grieve his loss.
We get brought into these lives and deliver a service that is necessary to gently support the frail years. There are very few careers that give you the opportunity to get to know, and yes love, individuals who you have not had a history with. Yet, it does feel like family when we lose someone who we have been working with for a few weeks or several years.
At Eldercare Services, when we have an all staff meeting, we always start by lighting a candle and saying the names of all those who have passed since we last met. We want the focus of our discussions to be centered on the "client" and as we talk about the workings of Eldercare Services, we see the smoke of the candle reminding us the "client" is why we exist.
Life is love – caring is love. We thank all the families that have trusted us to get to know their family members and gave us the privilege to provide the highest level of care during hard times and sometimes just short periods of recovery.